Products
The name:
XTOOL EZ400 PRO Diagnostic Tool Xtool EZ400 Auto Diagnostic Tool Suppo
Model:

View Enlarge Image
Description:
?Top View of EZ400PRO Tablet?
MicroUSB:Battery charge or data synchronization with PC
DB15 PortSupports wired connection with car by the cable
Power Button: ?Power on or power off

Tap on EZ400 PRO?application, the main interface and sub-menus shows up as below.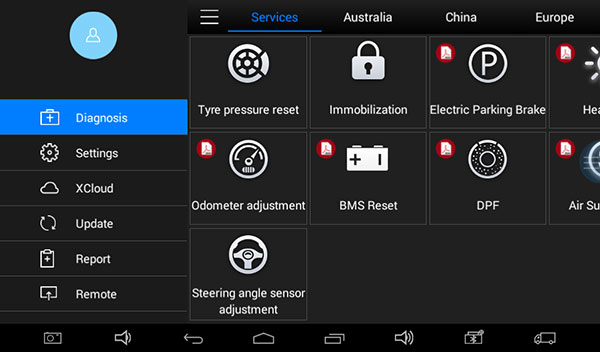 More special function will be found in different vehicle models.?