Products
The name:
OBDOK 327 WIFI V1.5 OBD2 OBDII Car Code Reader Scan Tool
Model:
OBDOK 327 WIFI V1.5

View Enlarge Image
Description:
OBDOK 327 V1.5 WIFI Features:?
Works with OBD-II compliant vehicles.


Works on all 1996 to Newer cars and light trucks sold in the United States, some 1994 and 1995 models are also ok.


Software included in CD for Smartphone, PC and iOS (for iPhone, iPad, iTouch, Mac).


Clear trouble codes and turn off the MIL ("Check Engine" light).


Read diagnostic trouble codes, both generic and manufacturer-specific, and display their meaning (over 3000 generic code definitions in the database)


Following are some of the parameters which could be read from the vehicle.


Vehicle Speed
RPM
Fuel Consumption
Engine Coolant Temp
Fuel Pressure
Calculated Engine Load
Throttle Position
Intake Manifold Pressure
Air Intake Temp
Timing Advance
Mass Air Flow
Fuel Level
Barometric Pressure
EVAP System Vapor Pressure
Fuel Trim
*Note: Your vehicle may not support all above parameters. How many parameters you can get is depended on the vehicle manufacturer's implementation.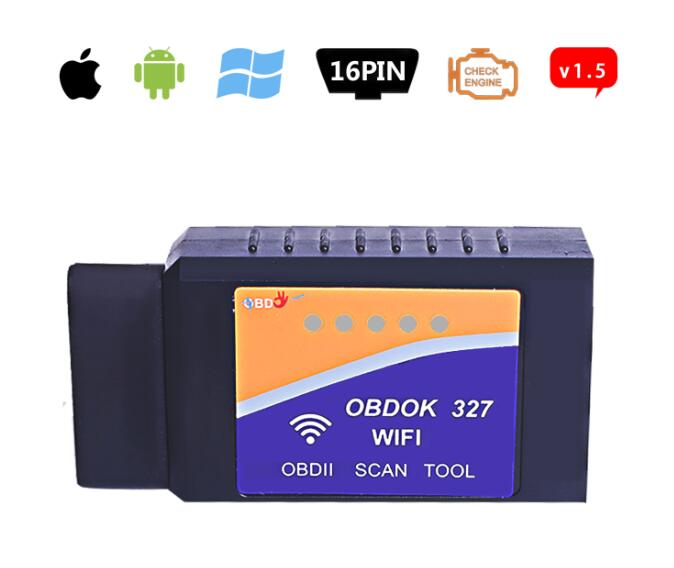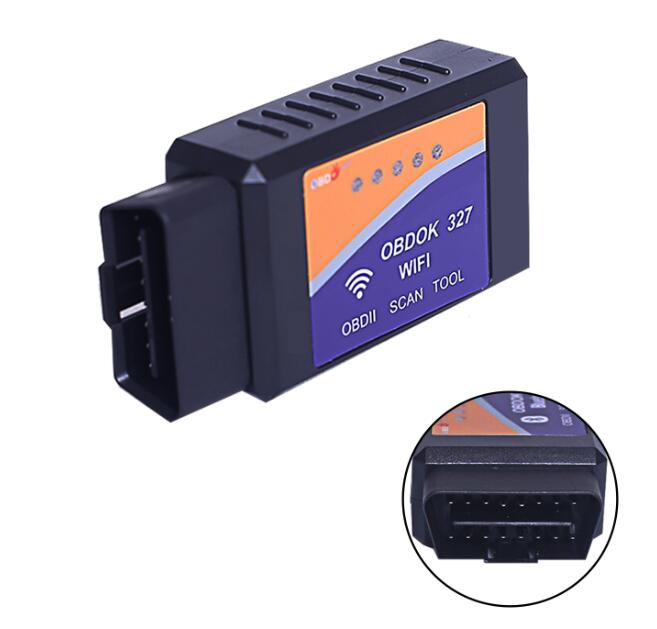 ELM327 V1.5 WIFI Protocols:


SAE J1850 PWM(41.6Kbaud)?
SAE J1850 VPW(10.4Kbaud)?
ISO9141-2(5 baud init,10.4Kbaud)?
ISO14230-4 KWP(5 baud init,10.4 Kbaud)?
ISO14230-4 KWP(fast init,10.4 Kbaud)?
ISO15765-4 CAN(11bit ID,500 Kbaud)?
ISO15765-4 CAN(29bit ID,500 Kbaud)?
ISO15765-4 CAN(11bit ID,250 Kbaud)?
SO15765-4 CAN(29bit ID,250 Kbaud)?
Package including: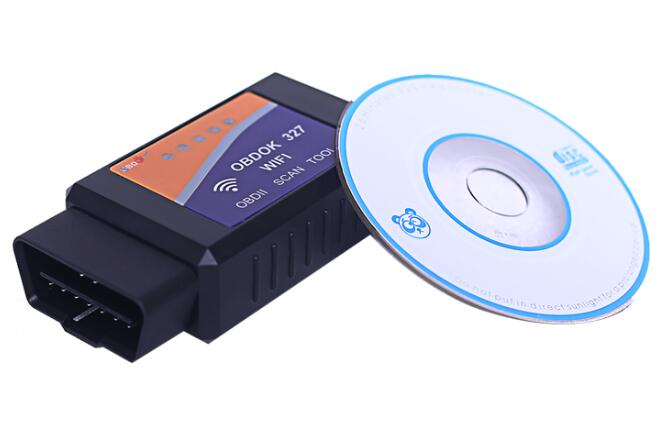 1 * OBDOK 327 WIFI
1 * CD with software