News Details
Newly Added Russian, Portuguese, Turkish for V8.2.1 Handy Baby
2017/6/22 19:55:18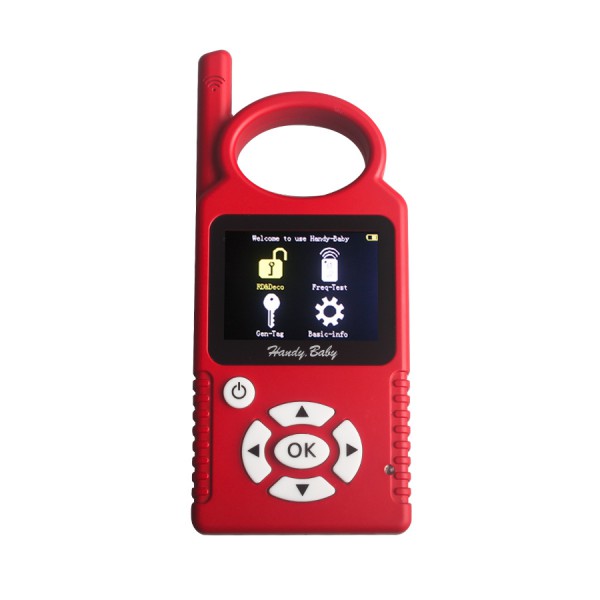 1. Latest Version: V8.2.1
2. Language: English, Chinese, Spanish, Russian, Portuguese, Turkish
3. This Device can't work together with CN1 or CN2 Chip, need to work with specially designed Handy Baby 4C/4D Chip and Handy Baby ID46 Chip
4. Update Free Online on Offcial Website
5. Handy Baby has red, blue and grey color which we will send randomly.

Attention: Handy Baby Key Programmer has G Function now, if you want to get this authorization, please click SK166-S G Function Authorization for HANDY-BABY
Please provide your serial number with pictures after you make order, then we can open this authorization for you.
handy baby newly add function