Products
The name:
Genius Flash Point OBDII/BOOT Protocols Hand-Held ECU Programmer
Model:

View Enlarge Image
Description:
Flash Point OBDII/BOOT Protocols Hand-Held ECU Programmer
Top 7 Reasons to Get New Genius Touch & Map Programmer:
1.?
Newest Hardware:?
5.005.003
, Newly Add More ECU Models, Like?
VAG DQ500 and VAG DQ250
2. Master Version
3. Multi-Language:?English,Italian,German,French,Spanish,Portuguese,Hungarian
4. The New Genius supports CAN-BUS, KWP and J1850 Protocols and Has Communication Modules Available for the Following Vehicles: Cars, Bikes, LCV
5. World's first Touch & Map device,?allows reading / programming the ECU in modern vehicles over OBD2
6. Updated Version of Kess V2, Support More Vehicles
7.?No tokens limitation.?There is 30 tokens by default, after the tokens use up,?you can simply press?tokens reset button to reovery.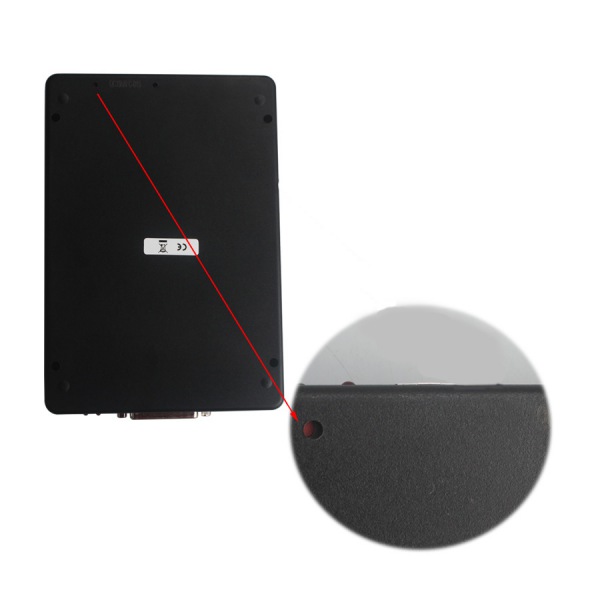 ?
?
The New Genius is controlled through a system of icons from your TOUCH PANEL touchscreen, this makes it extremely easy to use. A standard 16 pin OBD cable is included and specific connectors to work on making diagnosis and special cables to do so through direct connection to the connector or plate ECU.

Notice: Can be installed on both Windows XP and Win7.

Key Features:
?
Easy to use thanks to its touch screen and intuitive menu.
Completely independent of the PC during the phases of read / write.
System automatic backup.
SD 1 GB expandable memory (expandable to 16 GB)
System updates via USB.
?
Technical Specifications:
?
ABS plastic enclosure with ergonomic grip system safe.
LCD display 320 x 240 pixels, CCFL back light with Touch Panel.
Flash memory chip 512K bytes protected.
16 MB RAM memory.
SD card of 1 GB expandable.
LED status SD.
Internal clock with memory.
Lithium 3 volts.
Rechargeable battery 600 mAh 8.4V.
Supply voltage from 12V to 30V.
Communication via K line, L line, CAN-bus 2.0 and J1850.
SS122 XP Operating System CD

Available in Master

As a consequence of the requests received from the market, a specific software has been developed for the independent management of New Genius called DS Manager. This is dedicated to skilled tuners who prefer to develop tuned files with third party editing software. DS Manager can decrypt and encrypt files received from New Genius, so allowing the possibility to export files for the modification. No editing functions are supported. Also for this specific software, a specific tool for the automatic checksum recalculation is provided.


New Genius Master Compared to Best Kess V2 Master:
?
?
?
Product Name
New Genius
Best Quality?Kess V2 (SE87-D)
Language
English, Italian, German, French, Spanish, Portuguese,
Hungarian
English, German, Spanish, Italian, Portuguese, French
Software
--
V2.15
Hardware
V5.05
V4.036
Tokens
No Tokens Limitation,30 Tokens come with device by default, you can press the?tokens reset buttonon the back of hardware to get new Tokens
No Tokens Limitation, there is?renew buttonon the main unit. This button is used to charge tokens. Once your tokens run over, just click this button, then tokens will go back to 30 tokens.
Update
via hardware
via hardware
Support Protocols
Supports CAN-BUS, KWP and J1850 protocols
Line, CAN, EDC17 and MED17 and Ford J1850
Support Vehicle
Car, Bikes, LCV
Support more new vehicle than Kess V2
Car and Bike
PC
Hand-held ECU Chip Tuning Tool, no PC need; software is inside the machine already directly to use
PC-based ECU Programmer, you need install the software by yourself
Method
Read and Write ECU via OBD2 directly
same
Note:
1. ECU Chip tunning software: it is unfriendly and you are supposed to be skilled enough to use it.?
2. Boot wiring diagram and instruction.
3. K-touch setup software: the folder "setup3" contains "setup3 manually.zip" and "setup3 xp automatic.exe" , xp user just directly click "setup3 xp automatic.exe" and follow the prompt to operate; win7 user firstly extract file "setup3 manually.zip" and get "raceloc.dll", then manually replace raceloc.dll C:UsersYour PC NameAppDataLocalDimWareRaceEVO7.0.?
4. TF FIX folder contains a video on how to reset the TF program. Note: change other TF card is not allowed, you have to use the built-in TF card.
5. How to renew the token video demo. After renew the machine get 30 tokens.?
6. Install read me. Txt: contain simple setup instructions.
7. K-touch vehicle list for reference.
8. K-touch install on win7 procedure. Note: disconnect the network connection when you install and use k-touch, update device and software is not allowed.?
9. K-touch install on windows xp procedure. Note: disconnect the network connection when you install and use k-touch, update device and software is not allowed.?
10. Decompression software?
FAQ:
Q: Can i use new genius edite the ECU file and write it to new ECU?
A: ?For all our ECU programmer up to now, like New genuis, K-TAG, Kess v2 and fgtech. All can read the data from Old ECU and write it to new one. But cannot change or edite the ECU data you read out from the old ECU. If you want to change, you can choose ECM TITANIUM on our website, or something enable you change the ECU file. Then use our ECU programmer to write it to new ECU.
Another thing you need pay attention is, after you change the data, you need to use the tool which you use to change the data to do checksum.?