Products
The name:
JDIAG P100 Power Probe Circuit Tester

View Enlarge Image
Description:
JDIAG P100 Power Probe Circuit Tester
1.Voltage & Polarity Testing-Determine DC/AC Voltage and Postive/Negative quickly.
2.Resistance Continuity Testing- LCD Screen display the value of resistance.
3.AC Circuit Singal Testing- Fast to trubleshoot the sensors circuit problem.
4.Components Activation in your hand, in the vehicle or W/Ground.
5.Testing Trailer Lights and Connections-10M extension cable allow your to test Cars or Trucks.
6.Checking for Bad Ground Contacts and Locating Short Circuits
7.JDiag Original Automotive Electrical Circuit System Tester for Cars and Trucks 0V - 70V
1. Display: TFT color display (160 x 128 dpi)
2. Operating Temperature: 0 to 60°C (32 to 140 F°)
3. Storage Temperature: -40 to 70°C (-40 to 185 F°)
4. External Power: 12.0 or 24.0 V power provided via vehicle battery
5. Dimensions: Length 165 mm * Width 40 mm * Height 27 mm
Test Tool Specifications:
DC voltage range : 0-65V +1 digit
Resistance range : 0-200 K ohm
Frequency response of tone pass through
150% current: trip in one hour
200% current: trip in 3-30 seconds.
300% current: trip in 0.5-4.0 seconds.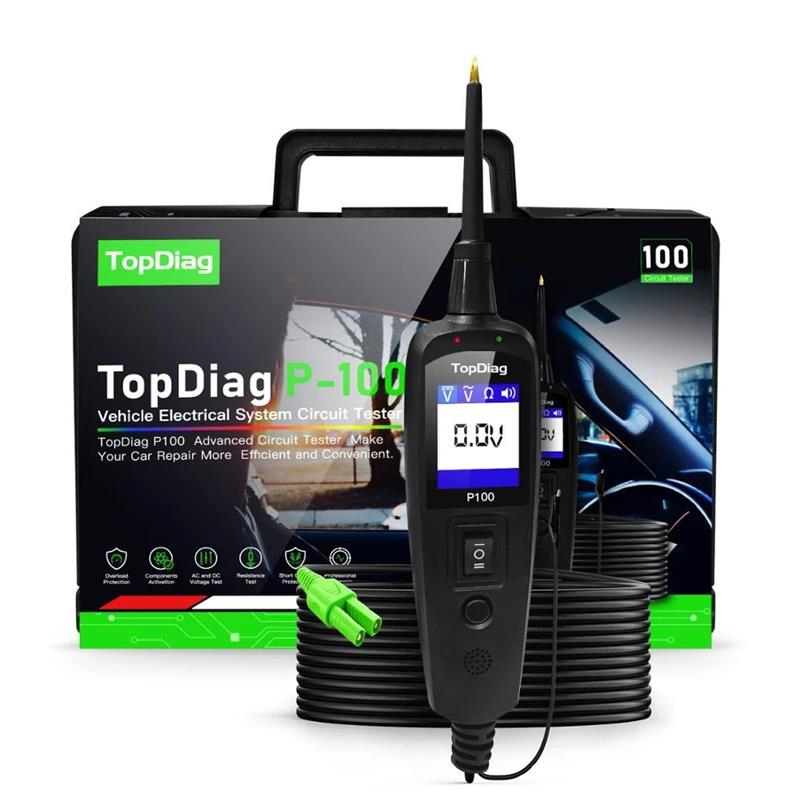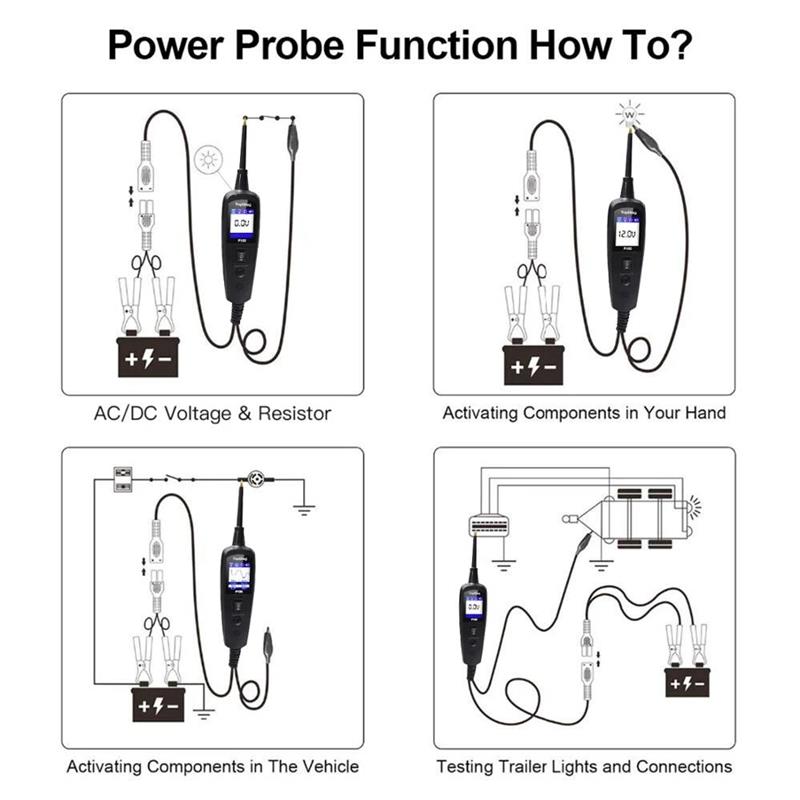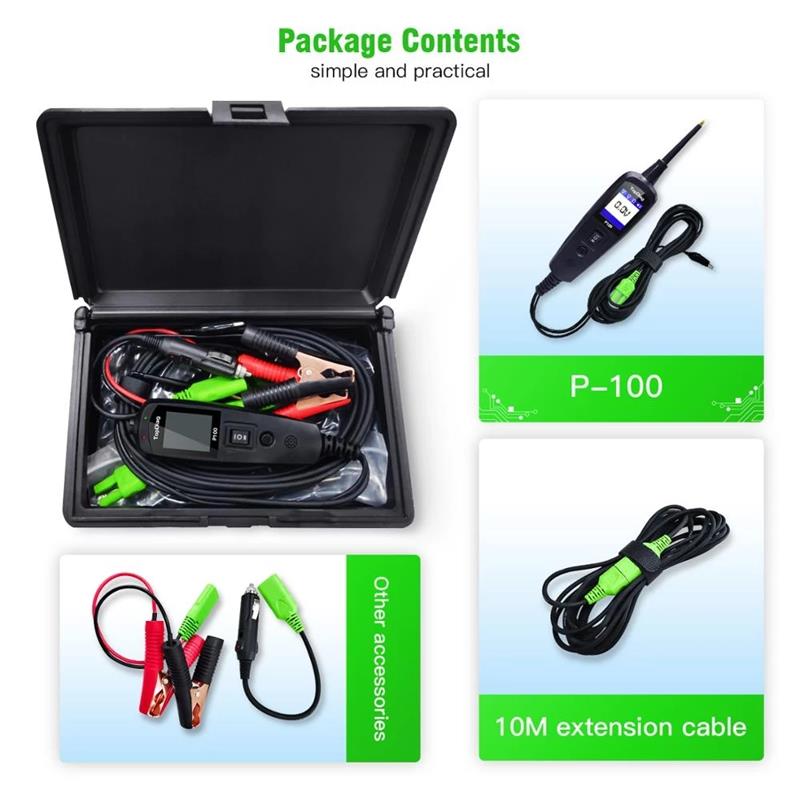 Related Product
More products