Products
The name:
SKP1000 Tablet Auto Key Programmer
Model:
SKP1000 key programmer

View Enlarge Image
Description:
SKP1000 Tablet Auto Key Programmer A Must Tool for All Locksmiths Perfectly Replaces SKP900 Key Programmer
SKP1000 Tablet Auto Key Programmer A Must Tool for All Locksmiths Perfectly Replaces SKP900 Key Programmer
Top 7 reasons to get SKP1000 Tablet:1. Powerful Auto Key Programming
with multifunctions
like
mileage correction,remote controller, Oil/service Reset, throttle body adjustment, EPB, pin code calculation and special function
,Perfectly Replace CI600 Plus and SKP900
2.Lifetime free update:
One Key Upgrade,Support Firmware update. Latest software version: V18.9
3.
Manufacturer: Lonsdor
(Same manufacturer as Lonsdor K518 and CI600 Plus)
4.Suppoted Language:English only
, more language is waiting to release.
5.Supported Protocols:
SAE-J1850 PWM, SAE-J1850 VPW, KWP2000, ISO-9141, CANBUS, SINGLE CAN
6.
SKP1000 Programmer vehicle coverage:
Support almost all cars in the world, such as Audi, Volkswagen, Ford, Land Rover, Chrysler, Jeep, Toyota, Nissan, Honda, Mitsubishi, Hyundai, Kia, and so on.
SKP1000 also can do Mileage Adjustment, Support Ford and Nissan pin code calculate
.
7.No need tokens.
Latest software version V8.19 Update Procedure:
1. Format SD card
2. Unzip the SKP1000 V8.19 update file to the SD card root directory.
3. Turn off the SKP1000 machine, then insert the SD card, then turn on machine.
4. Go to " UPDATE FIRMWARE", tap " SYSTEM FIRMWARE" to wait it update completely ( it will take 1 minute, during the wait time, do not disconnect the power adapter, if the power is off, turn off the machine and try one more time)
5. Update upgrade complete, turn off the machine.
6. Turn on machine, update successfully.
SKP1000 Key Programmer Features:
Nice Red color
Handheld with 4" display screen
Not too heavy to hold, very easy to take

SKP1000 Car Key Programmer Functions List:
Clear key memory;
Program keys, proximity keys, smart key, flip keys;
Program after-market and OEM keys;
Read keys from immobilizer memory
New mechanical key number programming;
Vehicle identification key programming;
Reset ECU& Reset immobilizer;
New remote controller programming;
Immo PINCODE reader for many vehicles and no need pincode when programming keys for many vehicles
Mileage adjustment via OBD;
With full and strong database for the most important vehicle makes;
Remote assistance
EEPROM chip read and immobilizer initialization;
EPB(Electric park brake);
throttle body adjustment
Oil/Service reset;
EEPROM/PIC adapter
SKP1000 Programmer Vehicle Coverage:
BAIC, BENZ, BESTURN, BMW, BRILLIANE, BYD, CHANGAN, CHANGHE, CHERY, CHRYSLER(CHRYSLER/DODGE/JEEP), DFFENGSHEN, DFPV, FAW, FIAT,
FORD/LINCOLN, GEELY/HUAPU/SQYL,GM(BUICK/CADILLAC/CHEVROLET/GMC/HUMMER), GREATWALL, HAFEI, HAWTAI, HIMIKO, HNMAZDA, HONDA/ACURA,
HONGQI, HYUNDAI, ISUZU, JAC, JAGUAR, KIA, LANDROVER, LIEBAO, LIFAN, LUFENG, LUXGEN, MASERATI, MAZDA, MITSUBISHI, NISSAN/INFINITI, OPEL,
PEUGEOT/CITROEN, PORSCHE, PROTON, QQROS, RENAULT, ROEWE/MG, SGMW, SMART, SSANGYONG, SUBARU, SUZUKI, TJFAW, TOYOTA/LEXUS, VW/AUDI/
SKODA/SEAT, YOUNGLOTUS, ZZMAZDA, ZZNISSAN, ZOTYE;
SKP1000 good test results:
- I bought this tool skp1000 is awesome, one of the best tools I have ever bought for my hard earn money, tried first time last week to programme Citroen C8 remote car
starts and remote works, the best you would really like to know is when you change to English language you can copy all VW ID48 chips and more, this tool will read
pin code on most cars and you can change mileage on most cars, maybe one day they will update Audi key programming, the best thing about this Chinese tool is
that it does what it says on the tin.

- Nissan xtrail add remote key success

- Transit 2007 all key lost - add key OK
Toyota Auris 2011 - connect, see key info
- SKP1000 can virgin 2017 toyota corolla immo and programme keys.
For more SKP1000 key programmer test results:
http://skp1000-programmer.blogspot.com/
SKP1000 Programmer PCB Display: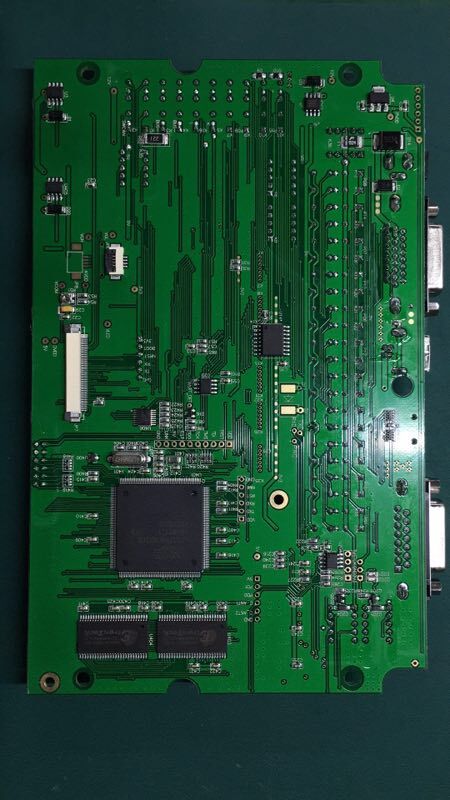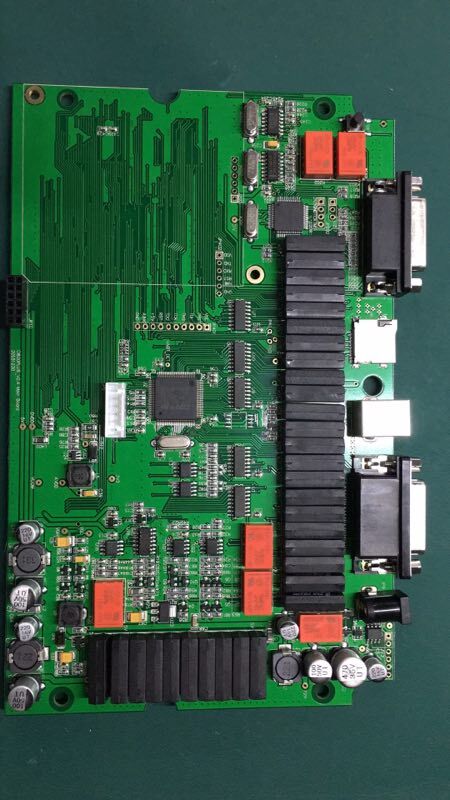 SKP1000 Programmer Package Includes:
1* Main unit
1* touch pen
1* main cable
1* Honda 3pin adapter
1* Kia 20pin adapter
1* Hyundai / Kia 10pin adapter
1* Haima 7pin adapter
1* power adapter
1* TF card
1* TF card reader
1* USB cable
1* CD with user manual