Products
The name:
MT3500 Hand-Held Auto Engine Analyzer
Model:

View Enlarge Image
Description:
MT3500 Hand-Held Auto Engine Analyzer

Feature:

Advanced 32 digit main control CPU and 16 digit assistant processor.
LCD display, 16 grades,160X160, easy to show the details of the signal waveforms.
Large capacity memorizer, easy to upgrade and store hundreds of testing data and waveform data.
Designed with low consumed components, 3PCS of common batteries can deal with testing work for over 10 hrs without heating, energy saving.
High-speed interface, it is convenient for data management, software upgrade and data output.
Advanced circuit design, disturbing signals are reduced to the lowest level.
Platform with open high-function operation system, software installation and documents management are as easy as PC.

Function:

Dual-track oscilloscope can directly test the signal waveforms and data, AC and DC voltage, frequency, Pulse-Width and duty cycle.
There are six testing channels that can test the secondary ignition of the six cylinders at the same time.
The accuracy of Time Base Display is up to 125 uS/DIV.
Functions of digital meter.
Intelligent testing functions no need set up data by manual work, test components at a high speed.

Characteristics: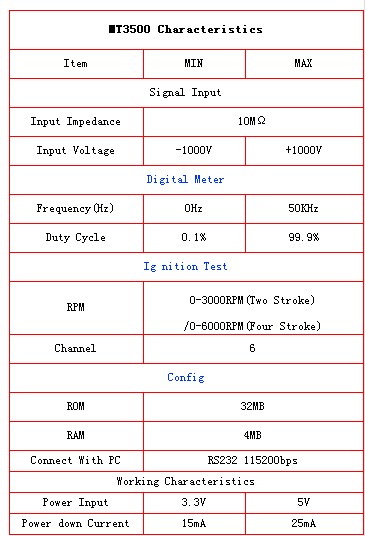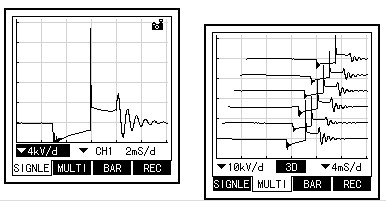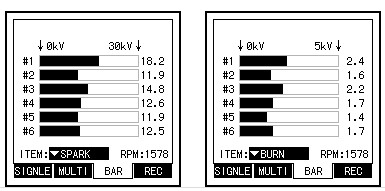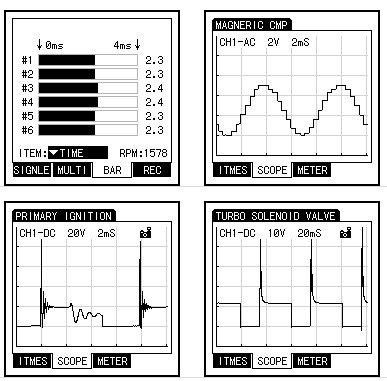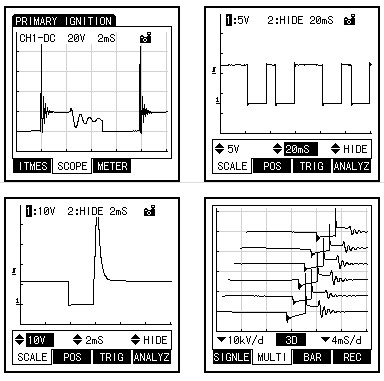 Package List:


?